Dust is one of the biggest nuisances with which mines, railroads, barges, and utilities involved in material transport must contend.   Compounding the issue are increasingly stringent environmental and railroad regulations which mandate effective car-topping solutions. Coal dust poses health risks, damages equipment, deteriorates rail ballasts presenting a serious threat to railway track stability and integrity, and creates an environmental hazard for which railroad and mine management teams are held responsible.  MinTech's engineered chemical applications and car-topping solutions help railroads and mines keep material transport operations safe and in service.
Benefits:
Reduces dust at least 85%
Prevents loss of coal or other materials
Lowers rail maintenance costs and lengthens ballast lifetime
Provides continuous dust control along the entire delivery route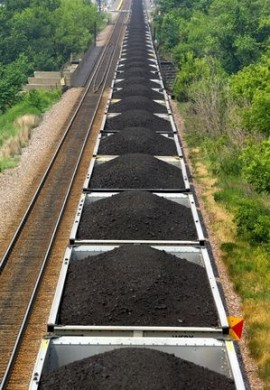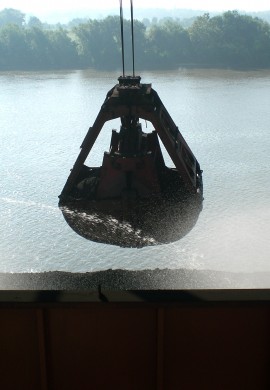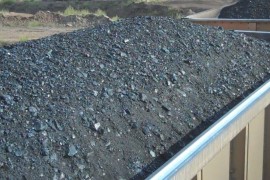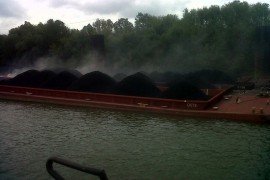 Handle and transport material safely and easily with some of the lowest concentrations of acceptable topper agents, spontaneous combustion inhibitors, and dust control solutions. Don't let dust or other material handling challenges slow down transportation of materials that keeps industries moving forward.
Lowest concentration of acceptable topper agent in the industry, plus freeze conditioning and side-release agents

Topper-applied dust control and spontaneous combustion inhibitors

Rail Programs
MinTech offers a turn-key coal car-topping solution, including the lowest concentration acceptable car-topper agent, a customizable car-topping application system, and routine service to ensure optimal system efficiency. Don't forget, we even offer freeze conditioning, side-release, and anti-icing and deicing solutions to prevent ice formation and carry back problems.
Barge Programs
MinTech offers barge-topper solutions as well as spontaneous combustion inhibitors that allow coal to be safely transported over long trips across oceans. With effective solutions that provide control up to 30 days or longer, programs can be implemented to the exact specifications of each project.